A dear friend of mine makes awesome hair clips. We are working together to get them online ASAP! Until then, you can email me or come to the show next week with Jack's Harvest (email me if you want the evite at stephanie dot swanson at monkeemoos dot com).
Okay enough chatting here is a sneak preview of these awesome clips! I have way more styles than I am posting tonight! They are super reasonably priced too!
pink and purple flower clips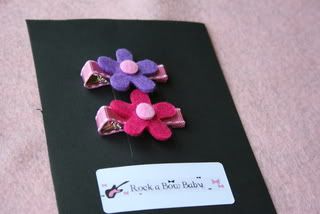 bumblebee and coordinating clip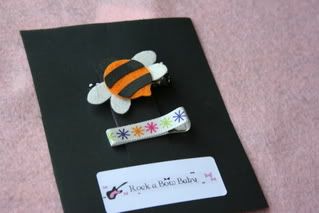 ladybug and coordinating clip
primary color flower clips (these are one of my favs!)
And lastly, there will be simpler collections like this bright primary collection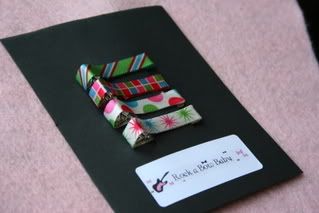 These look super cute in Gracie's hair (what little she has!) and they stay in incredibly well. I have nothing but raves for Rock A Bow Baby hair clips!